02/28/2022
What is a staffing agency?
Staffing agencies, also referred to as employment agencies or temporary staffing agencies, connect businesses with high-quality talent to meet their short or long-term staffing needs. Unlike headhunters or placement agencies, staffing agencies provide temporary employees for businesses instead of recruiting permanent full-time employees of the client business.
Often, a staffing agency will specialize in a specific industry. For example, Labor One Staffing specializes in the marine and oil industries. This expertise positions the agency to understand and meet the unique needs of businesses within that industry. By connecting businesses and employees, staffing agencies create mutually beneficial relationships that save time, money, and hassle.
What are the benefits of using a staffing agency?
Why use a staffing agency instead of looking for employment, or employees, on your own?
Staffing agencies such as Labor One Staffing provide many benefits to businesses and to skilled workers looking for employment that you just cannot get by looking for work and employees on your own.
Here are just a few of the reasons to consider choosing a staffing agency.
An employment agency has access to a wide network.
Staffing agencies focus on creating wide networks of qualified, trained, and screened talent to match with their clients' business needs. They also have access to a wide network of business clients who are looking for employees.
The result is that whether you are a business seeking an employee, or a candidate seeking a position, a staffing agency has the resources to connect you with the right resources to meet your needs.
A great fit for both a client and a candidate can benefit both parties, and lead to long-term satisfaction. The easiest way to find this fit is to use a staffing agency's broad connections to quickly identify the very best situation for your employment needs.
An staffing agency saves time.
A staffing agency takes over many of the time-consuming pieces of hiring: Vetting, screening, training, and background checking. As a result, a staffing agency can save businesses time by connecting them with candidates who have already proven their competence and reliability for the job at hand.
A staffing agency saves money.
Staffing agencies like Labor One Staffing save businesses money by saving them the costs of full-time employee benefits. As a result, businesses can get the expert labor they need without an accompany large financial investment.
In addition, businesses can save money by hiring employees temporarily to fill seasonal or cyclical staffing needs instead of hiring full-time permanent employees to do work that is only necessary on a temporary basis.
A staffing agency saves hassle.
Here at Labor One Staffing, we handle many of the insurance, tax, and compliance requirements, including workers' comp and ACA compliance, that can take up time and energy within organizations. As a result, staffing agencies reduce the stress of hiring new employees.
When should I use a staffing agency?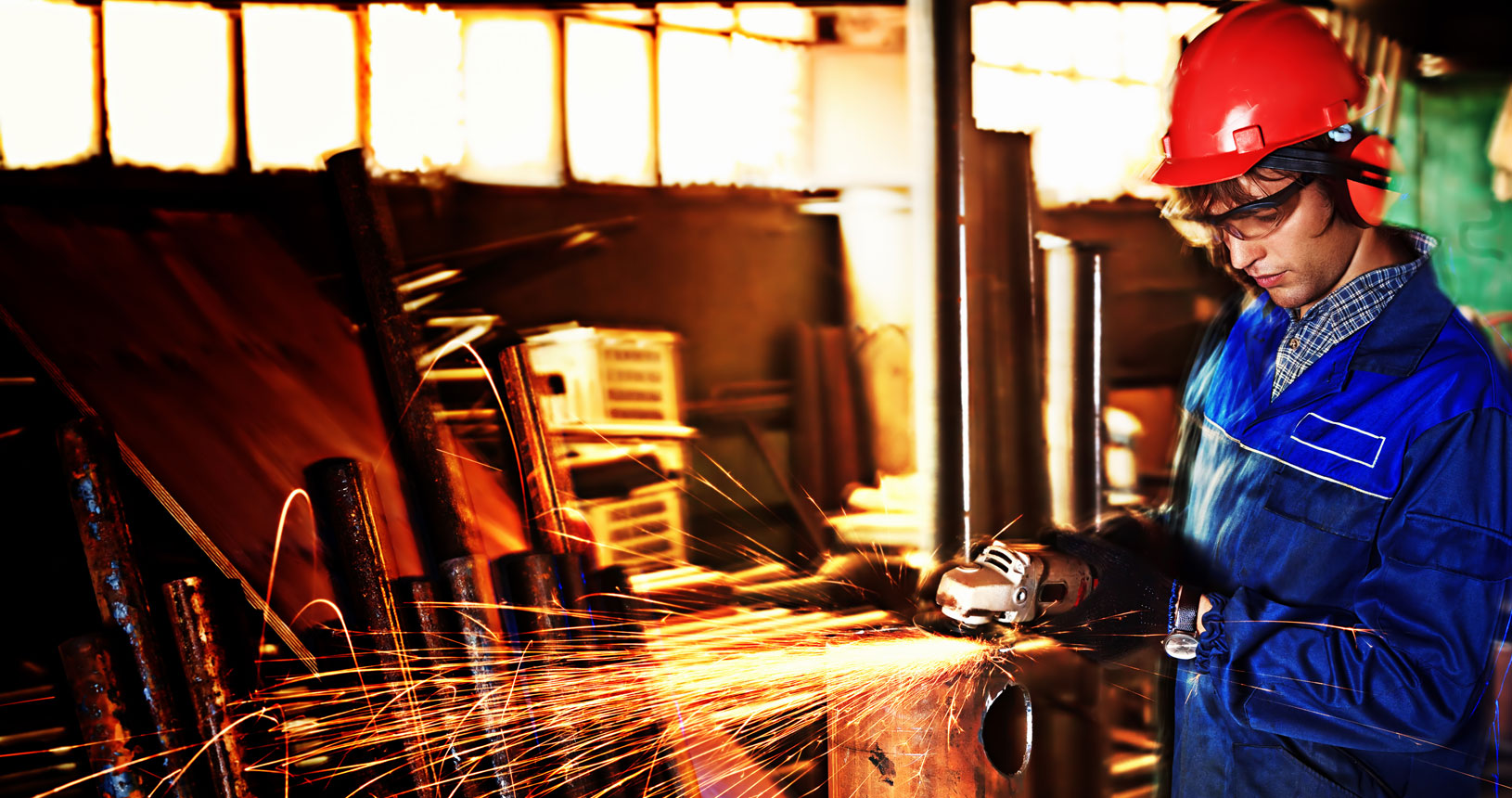 A staffing agency can serve as an efficient and affordable arm of your HR department in order to help you fill certain open positions. While a staffing agency is not the right approach for every business and every job opening, here are some of the times when they can be exactly the right approach.
Use a staffing agency to fill temporary positions.
Employment agencies will not help you headhunt a new CEO or recruit a new full-time employee. However, they CAN help you fill temporary positions, seasonal openings, and even contract-to-hire jobs that you have available at your business. Quickly filling these positions with reliable talent is easiest when you use the resources of an agency such as Labor One Staffing.
Use a staffing agency when you need to fill positions quickly.
Sometimes positions open unexpectedly. Rather than scrambling to fill them on your own, consider using a staffing agency. Their wide network of already-vetted talent can result in rapid hires that you can rely on.
Use a staffing agency to streamline your hiring process.
Whether you have a small HR department, a small budget, or no room for extra insurance and benefits expenses, a staffing agency can help. They take on the time, stress, and expense of hiring employees so you can get the help you need within your time and budget constraints.
Use a staffing agency for access to steady work.
If you are looking for steady employment, a staffing agency can help by providing access to a wide network of business clients. These resources make it easier to quickly get a job at a business where you fit in easily. In addition, a staffing agency's many clients mean that you are more likely to enjoy steady work as long as you desire.
How does a staffing agency work?
Staffing agencies tend to use an easy, straightforward process for finding and connecting qualified talent with their business clients. Here is a high-level overview of how the process works when a business hires Labor One Staffing to fill its temporary positions :
Step 1: Request Placement
When a business has a position open up, they simply send a work order to Labor One Staffing. This takes just a few minutes, and we get right to work finding the perfect candidate.
Step 2: Candidate Placement
We utilize our wide network of talent and our unique process to find the right person who is not only qualified but also a good match for our client's specific business.
Step 3: Payment
Finally, once the new talent begins working, we send you an invoice for the placement. The business and the new employee enjoy a mutually beneficial relationship that meets both your needs.
How much does a staffing agency charge?
A staffing agency rarely charges its talent for its services. Instead, a staffing agency earns money from the businesses who use it to fill positions. Typically, these businesses pay a certain percentage of the employee's wages to the staffing agency.
The exact fees depend upon the agency. However, say for example, a staffing agency charges 50 percent of an employee's wages. This means that if the agency provides an employee who makes $20 an hour, the business would pay the agency $30 an hour instead.
Despite this fee, staffing agencies are often cost-effective ways of hiring employees, because they take on the expenses associated with insurance, taxes, and other obligations that a business would otherwise have to manage themselves. In addition, the business saves the time and money it would have taken them to hire an employee themselves.
How do I get a job at a staffing agency?
Staffing agencies are always looking for new and reliable people to join their network of talent. Here at Labor One Staffing, we welcome new applicants who are looking for reliable, steady work within the marine and oil industries.
If you want to get a job at Labor One Staffing, begin our simple application process online, via phone, or via test. Once you apply and submit your resume, we will guide you through the vetting process that will prepare you for the steady work you are looking for among our many business clients.
How do I choose a staffing agency?
So you are ready to use a staffing agency. How do you go about choosing, and hiring, the right agency for your needs? Here are a few tips.
Look for an industry-specific agency.
Labor One Staffing specializes in the marine and oil industries, which means that we understand and meet the unique needs of businesses and employees in these fields. Choosing an agency like Labor One Staffing that specializes in your industry can ensure that you receive talent that fits with your business and creates the positive synergy for a seamless and productive relationship with your new placements.
Evaluate the agency's hiring process.
Your goal in hiring a staffing agency is to gain access to qualified talent. This is only possible when the agency uses a hiring process that screens, vets, and prepares their network of talent for jobs in your industry. For example, here at Labor One Staffing, we carefully guide all of our candidates through a process that includes background checks, training, and vetting so every single candidate we send you is reliable, skilled, and ready to succeed.
Request client referrals
You do not have to take the staffing agency's word that they are an exceptional provider of talent. Ask for referrals from other clients. Get in touch with these clients to determine whether the staffing agency met their needs, timeline and budget and to see how the placements they received worked out in the long-term.
What questions should I ask a staffing agency?
What questions should you ask a staffing agency? In short, you should ask any question you have about the agency's experience, process, and results. However, here are a few ideas to help you get the most important information about a staffing agency before you hire one.
As a candidate:
What industry do you specialize in?
What is involved in your hiring process?
What is the size of your business pool?
How do you match candidates to jobs?
How long will I need to wait to get connected with a job?
What is the average length of time candidates stay at a job?
What happens if I encounter a difficult placement?
How does your placement process work?
Do you have any referrals?
As a business: 
What industry do you specialize in?
What is your process for vetting and hiring talent?
What types of services do you offer?
How do you handle poor placements?
What is the size of your network?
Do you have any referrals?
What is your fee structure?
What is the best staffing agency?
No one staffing agency is the best for every business. The industry and needs of each business will influence which agency will work best for them. However, there are signs that you have found an exceptional staffing agency that is positioned to meet your needs. Here are a few of the things to look for:
A Stellar Reputation
The best staffing agency will have a strong reputation for success as well as years of experience in the industry. This experience and reputation should also translate into a wide network that they can leverage to meet your employment needs.
A Rigorous Vetting And Matching Process
A staffing agency should be committed to the quality and reliability of the talent they provide. This should translate into a rigorous process by which they hire, vet, prepare, and match candidates to businesses.
Efficient and Successful Matches
When you need a job, or a business needs a position filled, the best staffing agencies should be able to quickly create strong matches between talent and clients. This means that they should be able to tap into their network of talent to locate individuals who will mesh well with the business and provide the expertise and skill needed to get the job done right.
A Thorough Understanding of the Industry
Employment needs are not the same from industry to industry. That is why the best staffing agency for you will be one that demonstrates a deep understanding of your industry and its needs. They should also demonstrate a knowledge of and commitment to your business and employment needs.
Ultimately, the best staffing agency will be the one that can save you time, money, and hassle while meeting your employment needs. Take the time to look into the staffing agencies you are considering in order to find the one that is the best fit for you.
How do I start looking for a staffing agency?
If you are ready to start looking for a staffing agency, there are a number of steps you can take, including the following:
Online searches
Job postings
Social media
Word-of-mouth
Once you get some names, you can begin contacting the agencies and identifying which ones have the best chance of helping you.
The best place to start if you are in the marine or oil industries is Labor One Staffing. We are your trusted staffing partner with a unique vetting process, years of experience, and a strong reputation. We have a track record of making the hiring process seamless, hassle-free, and cost-effective. We would love to partner with you!